Event: Lucky in Health!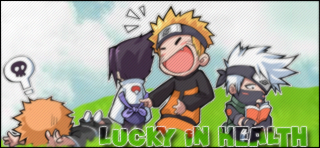 Click the image above to learn more and participate in the event!
Objective:
This event requires you to duel somebody in the arena that is at least 4 levels higher than you.
The person with the most HP left at the end of the battle wins!
This event is based on percentage, not the HP number to be fair to all.
When submitting your entries, be sure that everything is correct as only 1 entry will be permitted! No edits are allowed.
© 2011 OfuroTeNani. All Rights Reserved.
Comments: