Capturing an Apprentice
Guide by Nikolai from PN Forum
---
You can get apprentices from defeating players level 18+ in the arena and if players steal one of your apprentices (their character will show up in the 'Take' window). But if you defeat them in the arena, they are not yours on the spot. You can go to Disciple at the bottom in the arena or go to Guidance Room in the village and you'll see something called 'Take'. Clicking on this will allow you to view if the person you defeated is a master or an apprentice. If they are an apprentice, you have to defeat their master to get him/her. On the other hand, if they are a master, you can only take one of their apprentices. Sometimes, players are free which means they are neither an apprentice or master. If you defeat them, you can make them your apprentice.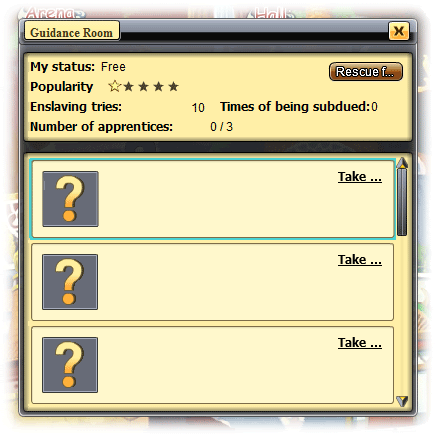 You can 'Open' more apprentice spaces in the Guidance Room if you have a specified amount of [Apprentice Column Opening Book] which is obtained from the card flips in the arena.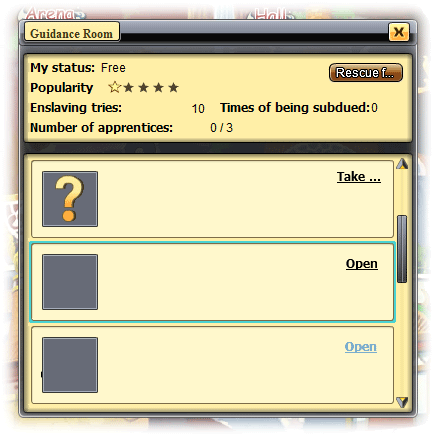 Note: There is a limit in how much challenges you can do for attempting on snatching an apprentice. The number of tries is located at the bottom right of window when you click on 'Take'.
Comments: